29th November – 1st December  2018.
Organized by
Moholy-Nagy University of Art and Design Budapest (MOME)
With the contribution of
Budapest Music Center (BMC) & Spatial Sound Institute (SSI, NL/H) 
Supported by
---
—
Introduction
It is good to know your neighbours, and it's even better to collaborate with them. Researchers and artists motivated by and dedicated to soundscapes, urban sound design, bioacoustics, field recording based composition and many more activities related to acoustic ecology are numerous in the countries of our region. It is time to find each other. The main goal of the conference is to bring together Croatians, Czechs, Hungarians, Poles, Rumanians, Serbians, Slovakians, Slovenians and others, in order to consider ways of coordinated action.
CESSE would not stand in its own. For the start, the directives of World Forum for Acoustic Ecology give clear and inspiring ideas to follow and re-think.
• Education – in listening to the soundscape, sharpening aural awareness and deepening listeners' understanding of environmental sounds and their meanings.
• Research and Study – of the social, cultural, scientific and ecological aspects of the sonic environment.
• Publishing and Distributing – of information and research on Acoustic Ecology.
• Protecting and Preserving – existing natural soundscapes and times and places of quiet.
• Designing and Creating – healthy and acoustically balanced sonic environments.
The recent state of Planet Earth, mirrored for example in WWF's Living Planet Report 2018, is anything but nice and hopeful. We are aware, that there are much more burning questions, than noise abatement. Still we are convinced, that the challenge in its holistic nature can be approached by our ears too.
CSABA HAJNÓCZY
chief organizer
Moholy-Nagy University of Art and Design Budapest
Facebook event
Program for Downloading
---
—
The Founding Conference of CESSE / CENSE
Central European Network for Sonic Ecologies
Budapest, 29 November – 1 December, 2018
Report of Michal Kindernay
"Based on the conference outline, it is clear that CESSE's focus is not exclusively on scientific and research aspects of acoustic ecology, rather fostering interdisciplinary cooperation, art, activism and education. This first conference highlighted a wide range of projects, organizations and approaches and let hope it means beginning of more coordinated activities, exchanges in the area across Central and Eastern Europe.
Conference participants also jointly signed a statement in which they declared openness, focus on socio-cultural development, mutual sharing of resources and knowledge, sustainability in the relationship between man and the environment and an overall belief in formulating better solutions for the development of contemporary societies. This refocuses emphasis resulted in a new name for the network. Now the Central European Network for Sonic Ecologies (CENSE), its next annual conference 2019 will be probably held in Ústí nad Labem, hosted by Jan Evangelista Purkyně University."
---
Gallery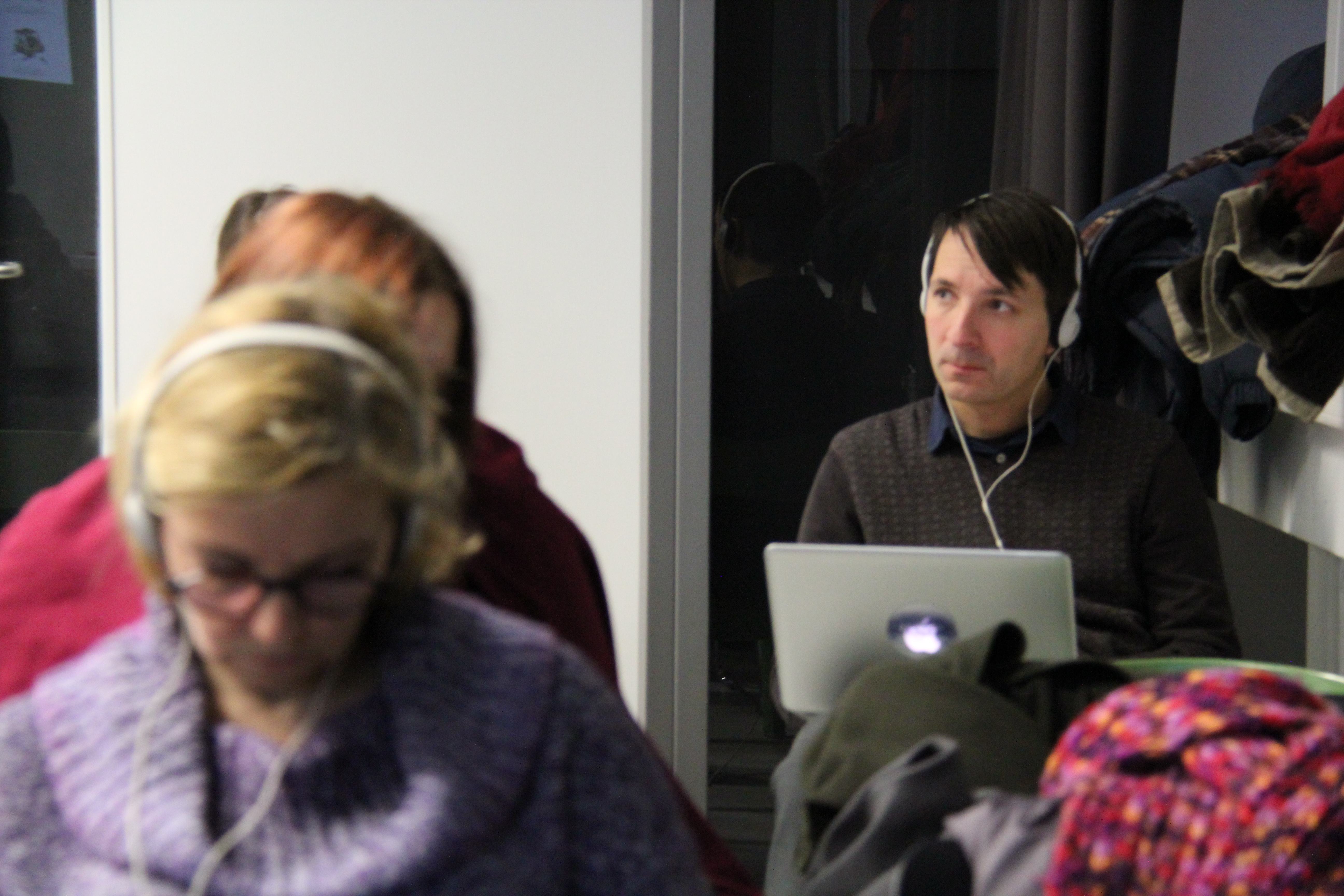 MICHAL KINDERNAY